Skip to content
Skip to navigation
"If you stop working to improve yourself, you stop getting better. If you stop getting better, you stop being good."

A. Westenberger
BIOGRAPHY
One of the greatest talents of international trail running hides behind thick curly hair and a neat mustache. They belong to Alexander Marcel Westenberger, born in Upper Bavaria on November 22, 1995, and living in Inzell, Upper Bavaria. Alex's relationship with the outdoor world was influenced by his family. When he was 3, his parents let him ski for the first time, and they took him with them on excursions to the mountains near their home. He first tried climbing when he was still a child, at the age of 7. Then, during adolescence, the strong German runner turned to classical athletics (distances of 5,000 and 10,000 meters), an experience that allowed him to develop great endurance and steady acceleration on rhythmic routes.

But it was in mountain running where Alex found his place, feeling the same stimulus to go higher and higher that he had experienced while climbing when he was very young. So he decided to sign up for some long-distance races and finished third in the Super Trail of the Zugspitz Ultratrail (the most important trail-running event in Germany) in 2017, behind only the champion Hannes Namberger and Lukas Sörgel.
The podium earned on the crests of the Zugspitz was just the beginning. Drawing on his unmatched work ethic, Alex spent several months improving his endurance on courses with significant elevation change. The results in high-profile events were not long in coming. In 2021 he won the Kitz Alps Trail and the Hochkönigman Endurance Trail as an outsider, while the following year he achieved an incredible quartet of wins, with the victory in the queen race of the Adamello Ultra Trail standing out.

And it's not just physical training: underlying Alexander's successes are a meticulous study of the route and the times required for the individual sectors, the ability to concentrate exclusively on the trail in front of him, and the ability to raise the level of his performance when the racing gets serious. These are characteristics that often allow him to come from behind and gradually climb up to the top of the standings, just like a German diesel engine.
The level Alexander has achieved has allowed him to dream big. Over the next few racing seasons, he has targeted good results in the major international ultra trail events: Grand Raid de la Réunion (Diagonale des Fous), Courmayeur-Champex-Chamonix (CCC), Ultra-Trail du Mont Blanc (UTMB), and Tor des Géants are his main objectives.

In his free time, Alexander is also an excellent mountaineer and ski mountaineer. He already has three single-day Mont Blanc ascents under his belt, but he dreams of going above 7,000 meters when he hangs up his trail-running shoes. Another passion of his is combining exploration of the elements with different activities in the mountains. Projects of this type that he wants to complete include a "bike and hike" tour from Dresden to Heiligenblut and the tour of six glaciers in the Ötztal (90 km, 8,000 m elevation gain) in just 24 hours. When it comes to mountains, Alex certainly has no shortage of ideas and ambitions!
A BRIEF CHAT WITH ALEXANDER WESTENBERGER
Alexander, what do you do when you're away from the mountain trails?
Professionally, after completing my studies I became an officer in the German army. When I'm not running in the mountains, I'm on my road bike or training in flatter areas to improve my speed and pacing.

We know that you're a member of Team Schamel running. How important is it for you to have a group of teammates that share your same passion?
Very. Being part of the Schamel team helps me keep my motivation up and improve over medium distances (40–50 km) even when the weather isn't the best. Running with friends for a few kilometers, even on race day, is important to release tension and gradually get into the competition mindset.

Do you have any superstitious rituals that you perform before a race?
A nice cold shower early in the morning to wake up my body and mind and raise my blood pressure. I did it in 2020 before one of my first long-distance races so I would arrive prepared for the raging rain and cold. The race went fairly well, and since then I've been doing it before every challenge!

What's your favorite Karpos product?
I would say the line of boxers to pair with the Lavaredo Over Short. With the configuration project, I have different solutions to deal with a wide variety of conditions. I can't do without them!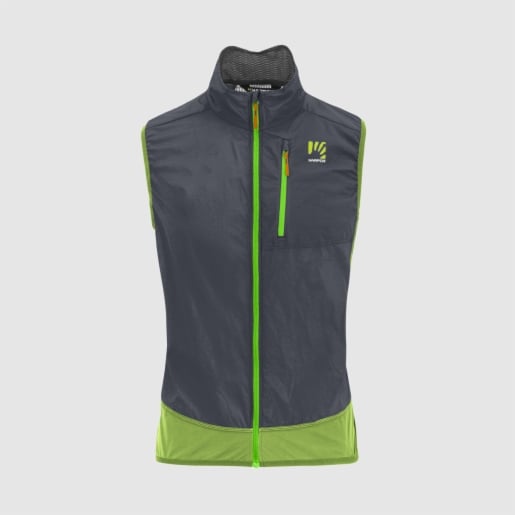 NEW
NEW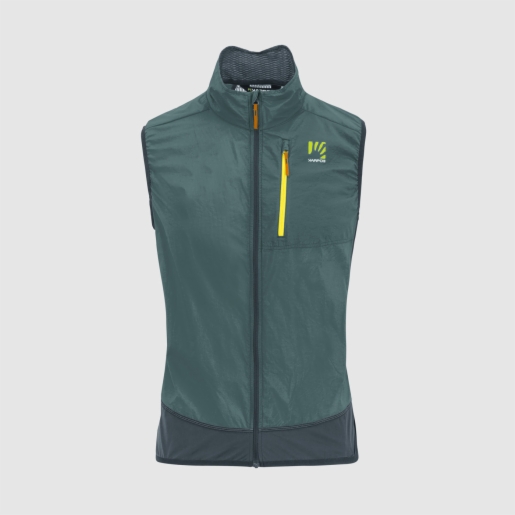 New Colors Outlet 30%
HIGHLIGHTS
2022 1st, Adamello Ultra Trail (AUT) 170 – 170 km, 11,550 m elevation gain
2022 1st, Großglockner Ultratrail – 110 km, 6,500 m elevation gain
2022 1st, Innsbruck Alpin Trailrun Festival – 98 km, 4,400 m elevation gain
2022 1st, Ultra Trail Fränkische Schweiz – 66 km, 2,760 m elevation gain
2021 1st, Hochkönigman Endurance Trail – 85.3 km, 5,300 m elevation gain
2021 1st, 1st, Kitz Alps Trail – Endurance Trail – 91.5 km, 5,110 m elevation gain