Skip to content
Skip to navigation
The power of nature in a flake with many hidden qualities A yarn made of synthetic fibers combines the distinctive characteristics of natural eiderdown, from which it takes inspiration, and enhances them by adding the performance attributes that only polyester can deliver.
The result is a revolutionary soft, warm, and lightweight fiber that we use for insulation in our most innovative thermal jackets.
✔️UNIFORM WARMTH
The yarn is inserted and secured inside the chambers in such a way that it cannot migrate with washing or over time. This allows the distribution of the insulation within the garment to be maintained unaltered and uniform.

✔️Strategic distribution of thermal insulation
With Power Flake yarn, we can insert more or less fiber in the chambers depending on the level of thermal insulation we want to provide to any given part of the body. This allows us to map the body and supply the greatest degree of warmth where it's actually needed.

✔️Machine washable
Frequent washing of the garments doesn't cause the fiber to shrink. On the contrary, the more it's washed, the more it increases in volume and therefore becomes even softer.

✔️Compactible
The compactibility of these yarns is comparable only to that of natural down. Thus, garments with this type of insulation will always take up minimal space in your backpack — so you have no excuse to leave them at home.

✔️Reliable even when wet
Unlike natural down, which loses its thermal insulation capacity when wet, the polyester fiber maintains its volume even in the presence of rain, wet snow, or heavy perspiration, and thus continues to provide the same level of insulation.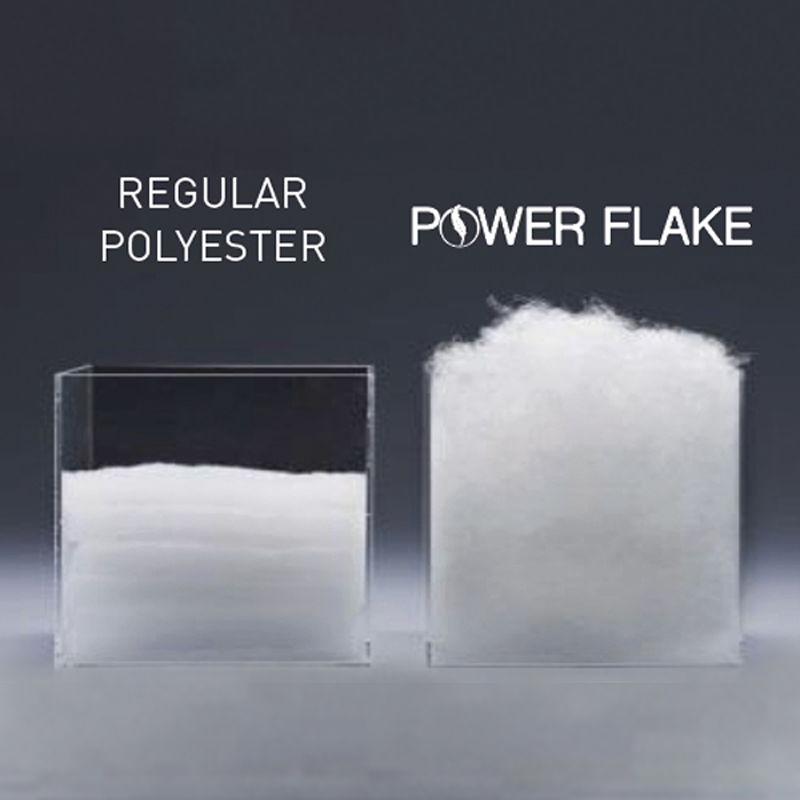 MADE WITH POWER FLAKE TECHNOLOGY