Skip to content
Skip to navigation
Young athletes, promising trail running talents. Passionate, ambitious young people, eager to put themselves to the test with difficult challenges and routes, while dreaming of future participation in the most legendary races on the international scene, following in the footsteps of their team managers.
These are the characteristics of the young mountain running talents who are members of Karpos Team Espoir, which as of 2023 has a more international dimension. In fact, there are three teams that will wear the Karpos colors this season: Italian, French, and Swiss.
Under the guidance of Giuditta Turini and Julien Rancon, the youngsters will together tackle a calendar of national competitions in the trail, vertical, and skyrunning specialties, sharing their personal and athletic growth.
The members of Team Espoir will thus have the opportunity to improve in various aspects, from running technique to the management of physical and mental resources during races, and to find their place in the racing scene, thanks also to the motivation provided by their peers.


Through Team Espoir, we want to pass on our way of experiencing trail running to the athletes of tomorrow, with the idea of creating a community of runners who see others as companions rather than opponents.
Six young talents make up Team Espoir Italia. Let's get to know them!
ARIANNA DENTIS
Date of birth: 4/01/2000
Hometown: Saluzzo


In 2022, when she was a member of the Rookie Team, we learned about Arianna Dentis's bright smile and hair worn in two braids. Her light and instinctive style is accompanied by a mature and aware approach, in racing and in life. A completed degree and the determination with which she faces every challenge, both in competition and in everyday life, are worth more than any podium finish.
Having grown up practicing athletics in Saluzzo (province of Cuneo), Arianna abandoned the track in order to immerse herself completely in nature on mountain trails. Today, she's one of the greatest talents on the national trail running scene. In 2022, she was able to compete with top-level athletes over medium distances, finishing second in the Malcesine Baldo Trail and third in the Fletta Trail and Garda Trentino Trail (11 km).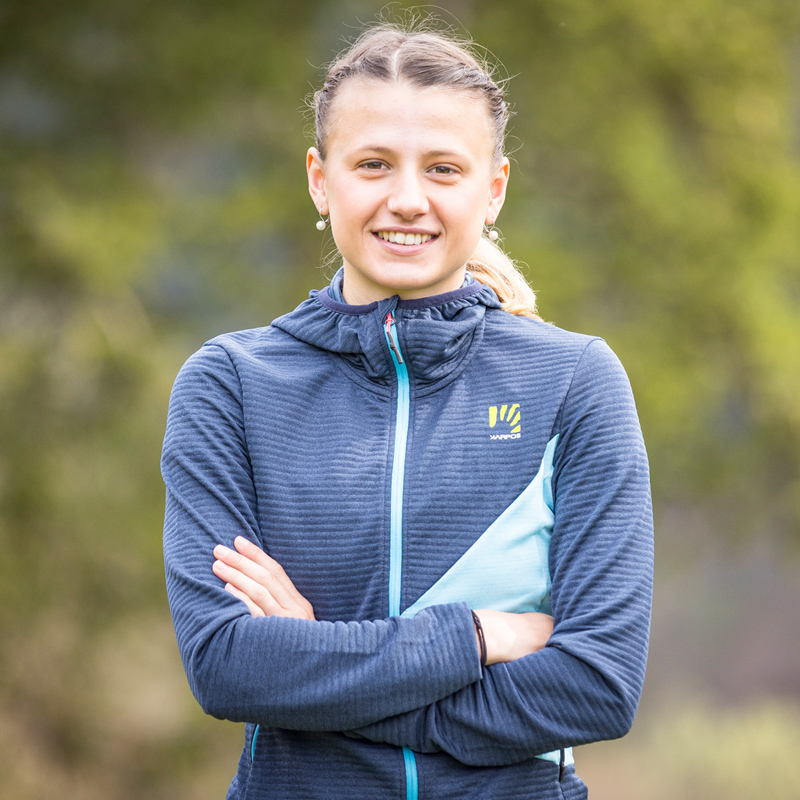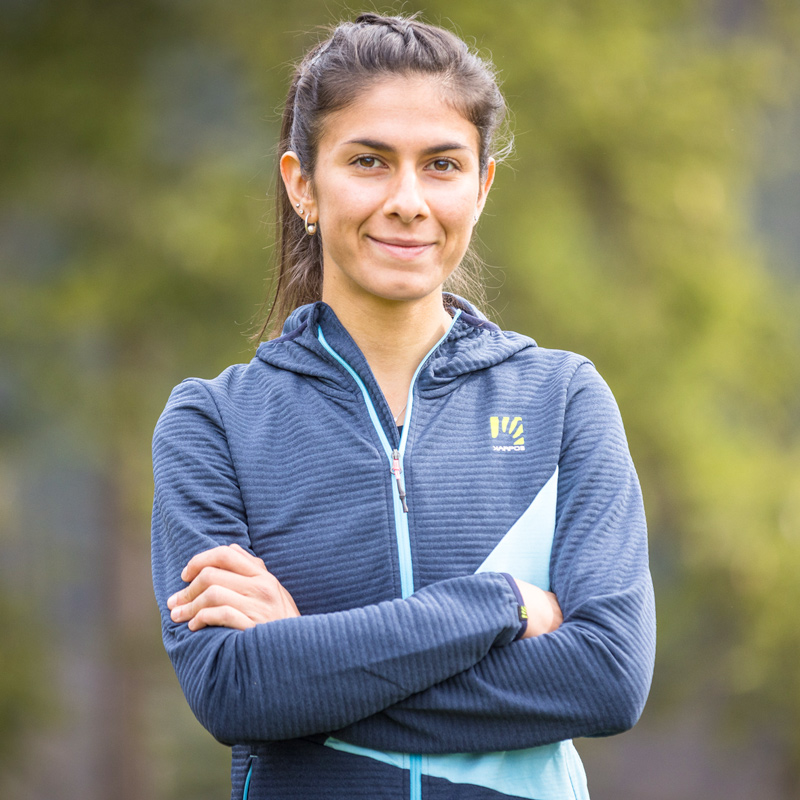 GAIA BERTOLINI
Date of birth: 27/01/2000
Hometown: Montagna in Valtellina

With a gaze that's determined and at the same time humble, Gaia Bertolini has the eyes of someone who wants to achieve ambitious goals. As a member of the Rookie Team in 2021 and Team Espoir in 2022, the results she obtained running on rock and snow earned her confirmation in the team of young talents. These results include first place in the Livigno Sky Trail and the Valtellina Wine Trail (21 km) in 2022 and victory in the Winter Trail Running Cup 2023.
Gaia made her debut in athletics and cross-country running, but in 2015 she decided to devote herself to skyrunning, a discipline that is well suited to her physical endurance and the thirst for freedom that only the mountains can satisfy. For the strong athlete from Montagna in Valtellina, who is about to obtain a degree in physical therapy, what better team manager than the reigning world champion Giuditta Turini?
LORENZO ROTA MARTIR
Date of birth: 17/10/2001
Hometown: Bonate Sopra


Lorenzo Rota Martir, from the province of Bergamo, is a man of few words and a shy gaze but an exuberant character. A skyrunner in the summer and ski mountaineer in the winter, Lorenzo discovered his passion for running at the age of 16, finding in the high mountains the ideal environment for his broad and elegant stride. Like his fellow Team Italia members, he wore the yellow and blue of the Rookie Team for one season, in 2021, before joining Team Espoir.
Lorenzo has already achieved high-level results in this jersey, including, most notably, the title of Italian champion in the SkySnow Vertical and second place in the Grignetta Vertical. In 2022, a tibia injury compromised the rest of his season, forcing an early stop.
This year, Lorenzo is ready to bring his curly hair back to the Italian trails, to embark again on the journey he had to abandon and meet his full potential.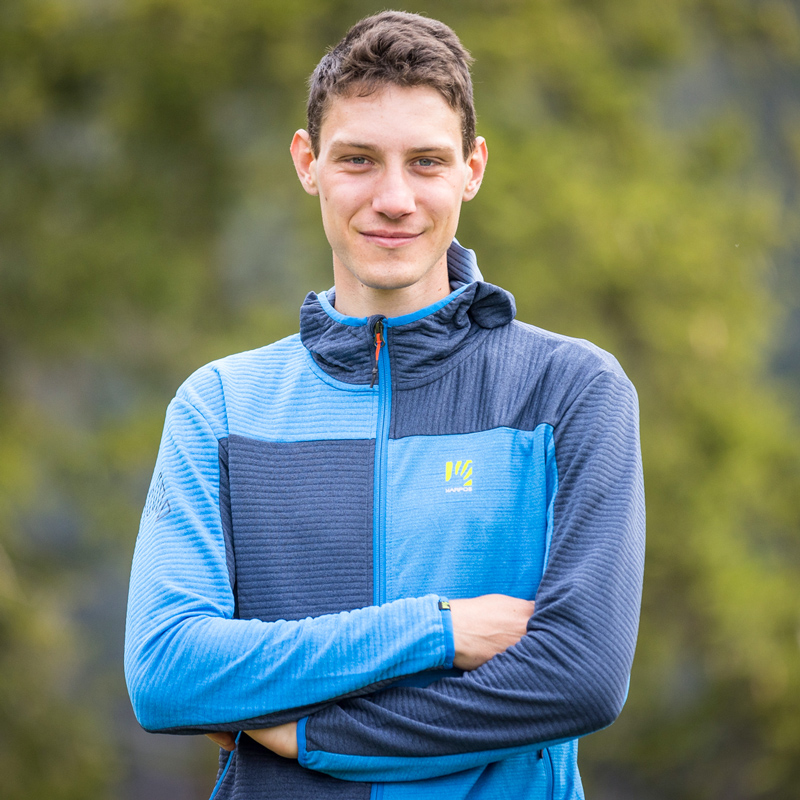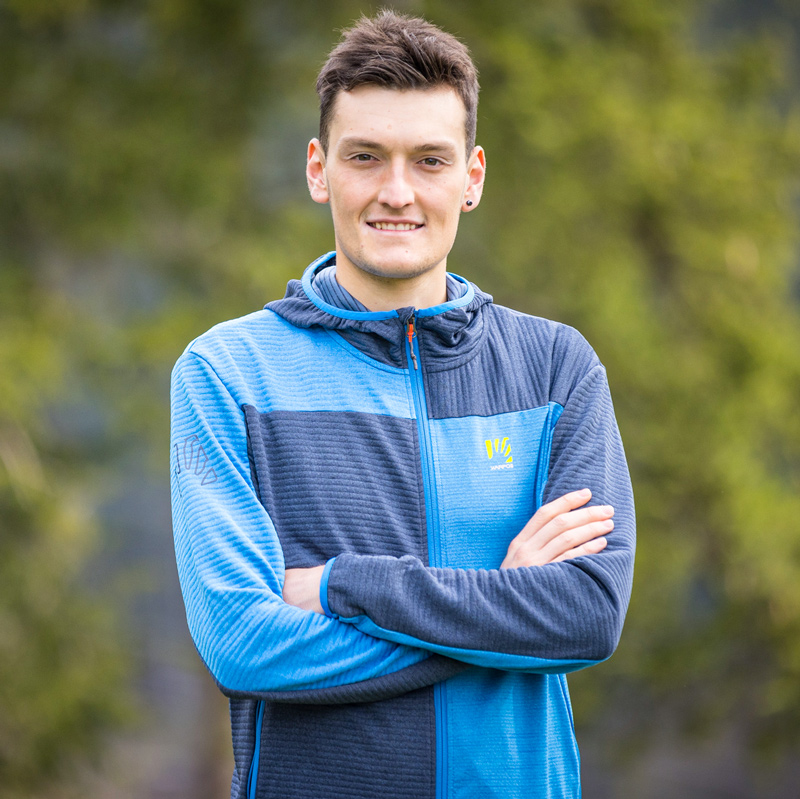 MANUEL ZANI
Date of birth: 2/10/2001
Hometown: Dossena


Manuel Zani is the group's vertical specialist. The 22-year-old from the province of Bergamo, a metalworker by profession, inherited his passion for mountain running. In 2018, after following his brother on the trails near their home, he decided to leave the shopfloor and put on racing clothes. A choice that paid dividends three years later, with first place in the Piz Tri Vertical (which made him Italian champion in the specialty), followed by successes in the Vertical Albaredo and the Sky del Canto in 2022.
Manuel lets his competitive spirit run wild on the short, steep slopes he tackles in the races, never looking back. Away from the trails, though, he goes back to being that nice guy distinguished by his blond tuft and laconic speech.
ALEX RIGO
Date of birth: 30/07/2001
Hometown: Peio


Alex Rigo, from Trentino, is a clear talent that many have already come to know on the Italian trails. With or without skins, it makes little difference: when he pushes hard uphill, Alex leaves a void behind him. Just ask Nicolò Canclini and Andrea Prandi, who saw him pass before their incredulous eyes at Stralunata 2023. Or Franco Collè, his team manager when he was on the Rookie Team, with whom Alex took part in the Monterosa Skialp, finishing in third place.
The young man from Peio has also achieved several podiums running across meadows and rocks. First place in the Short Delicious Trail Dolomiti and third in the youth race of the Trofeo Kima in 2022 are only the most recent.
Beyond his sporting results, Alex is a down-to-earth, disciplined, and humble guy who always has a ready smile.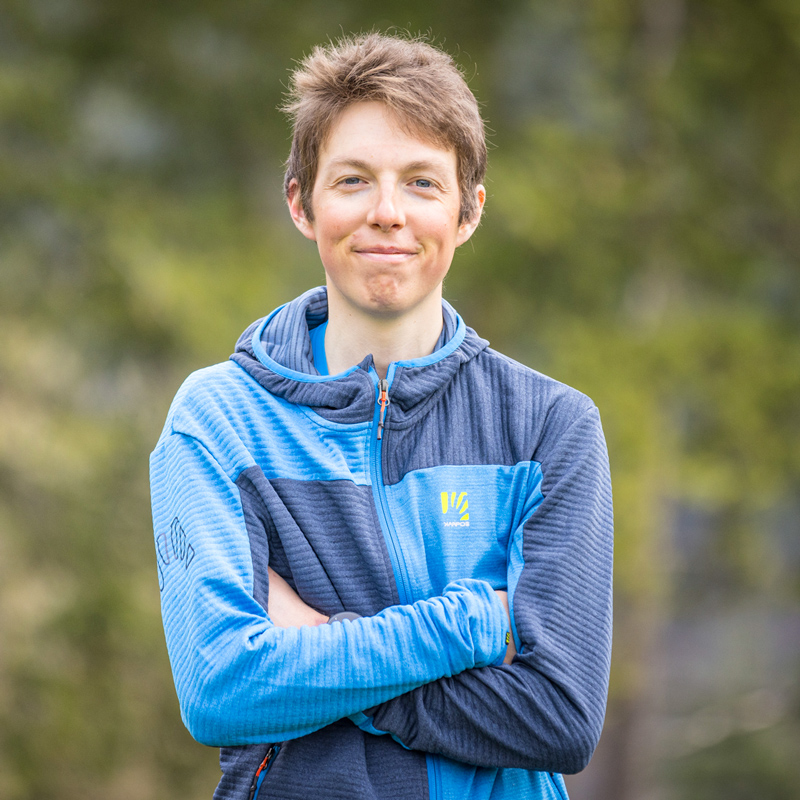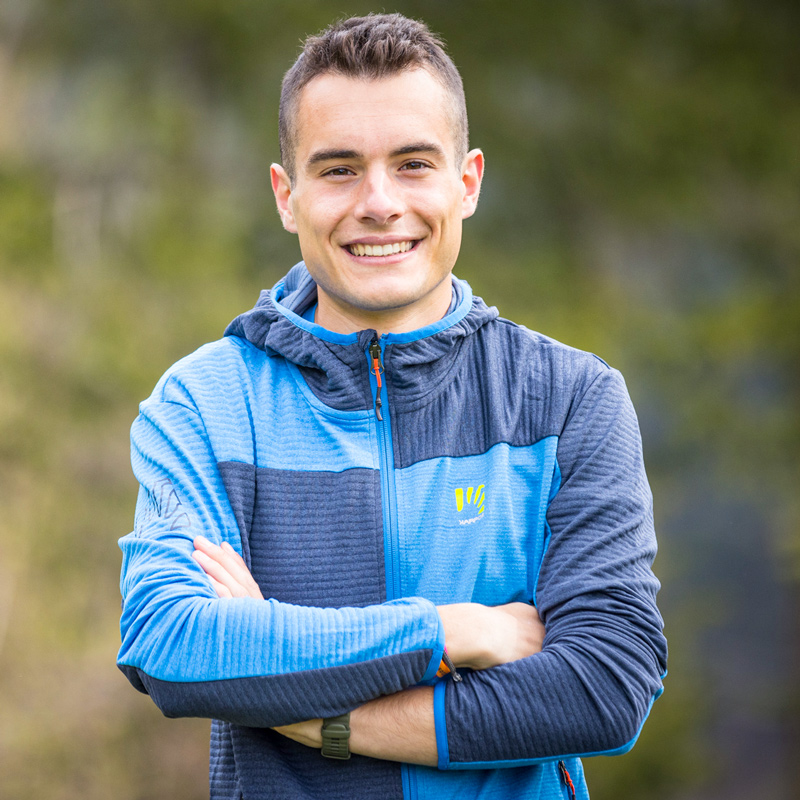 ALESSANDRO RIVA
Date of birth: 31/08/1999
Hometown: Galbiate


Alessandro Riva is the "veteran" of Team Espoir Italia. Rational like an engineer, sometimes emotional like a child, he divides his time between university studies, volunteering for the Red Cross, and trail running competitions.
He discovered his passion for skyrunning by chance when, at 18 years old, he decided to participate in a race organized in his town. The beauty of the landscapes seen from up above convinced him to set his road bike aside and line up every Sunday at a new starting line.
From his very first races, Alessandro impressed the experts with his physical fitness and resource management: in 2022, he took fifth place at the Half Valtellina Wine Trail, and in 2023, he finished on the podium at the Trail del Marchesato (38 km).
A member of the Rookie Team in 2021 and Team Espoir in 2022, Alessandro will continue his athletic development in 2023 with Team Espoir Italia.
MATTHIEU LE FLUR
Date of birth: 27/08/2002
Place of birth: Le Puy en Velay
Although his first sport was mountain biking, Matthieu gradually developed a love for running after participating in a competition several years ago. Since then, he has fully embraced the sport, racing occasionally on the road but more often preferring mountain running and vertical races. In May 2023, Matthieu achieved an impressive result at the French mountain running championships, finishing 10th overall and taking home a bronze medal.
A native of the Haute-Loire, Matthieu is driven by a great desire to learn, and he wants to explore all aspects of trail running, both from a performance point of view and from a technical product point of view. But what he appreciates the most is the sense of community with the other athletes. Thanks to his aptitude and his determination, Matthieu has become one of the most promising young talents in the sport in France. Curious and sociable, he's living the adventure to the fullest as a member of Team Espoir France, with the goal of growing as an athlete and enjoying an exceptional sporting experience.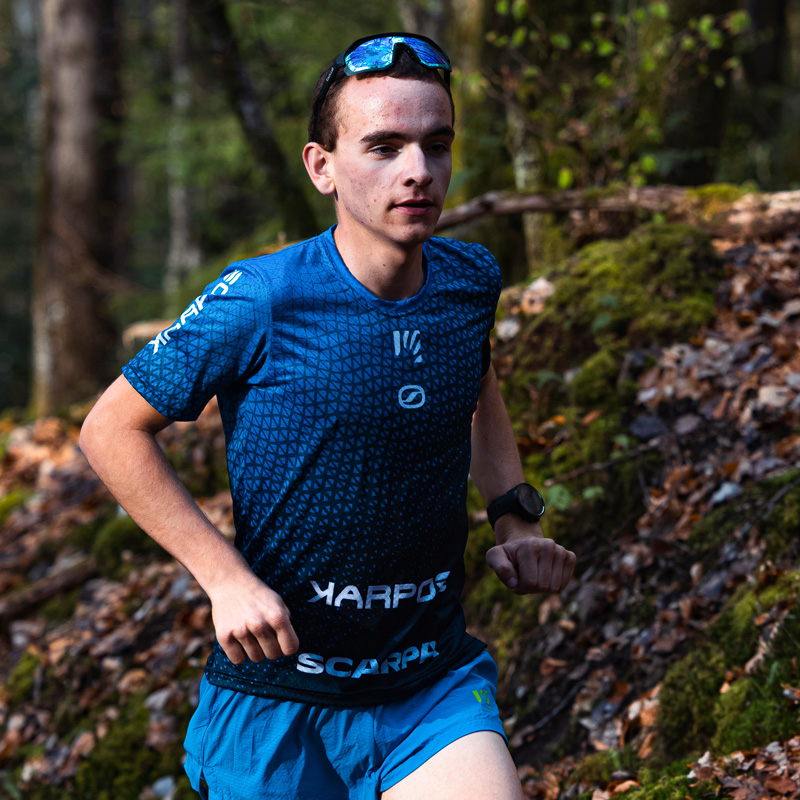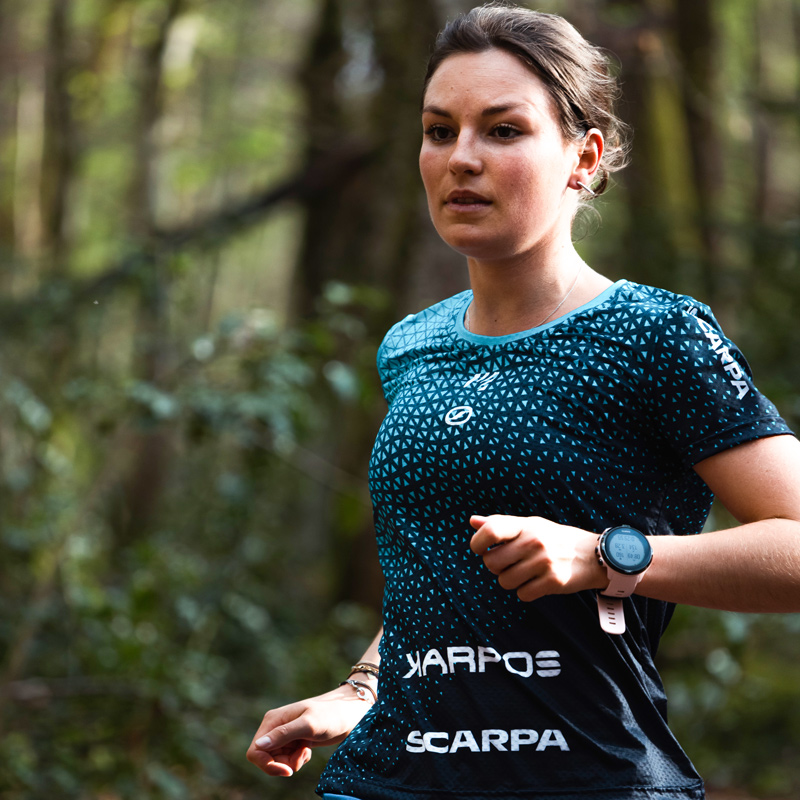 JUSTINE LANNE
Date of birth: 18/06/2001
Place of birth: Lourdes
Born into an athletic family and originally from the Pyrenees, near Lourdes, Justine discovered sports with cross-country skiing. Growing up in a beautiful mountainous region where outdoor activity is an integral part of daily life, she put on cross-country skis for the first time when she was just 2 years old and started wearing running shoes already at age 8. Running quickly became an overwhelming passion, supported by her family and sustained by her desire to constantly improve.
Athletics and cross-country marked the beginning of her sporting endeavors, but it's in mountain running that Justine has found her true passion. It's in this discipline that she's reached the greatest heights, placing second in the French national championships in mountain running in mid-May 2023. Rooted in the values of sports and family from the very beginning, Justine felt immediately at home in the Team Espoir France.
LOUIS TRAVAILLOT
Date of birth: 9/03/2003
Place of birth: Châlon sur Saône
Originally from Burgundy, Louis loves sports and the mountains. The key moment in his life? Watching the start of the UTMB, the most iconic trail running race. The thrill he felt then was unambiguous: this sport would become his raison d'être. Motivated by high-level racing, his naturally competitive temperament drove him to take on the toughest challenges in trail running: ultra trail and ultra distance. They are formidable disciplines, but nothing can dent his determination!
Always aim high and push yourself to the limit: this is Louis's philosophy. In his opinion, the Team Espoir France is comparable to a sports team: it's through shared experiences and solidarity that we grow and extend our limits. Louis has a wide range of major races ahead of him — you can expect to see him tackling long distances, particularly in the MCC in August 2023.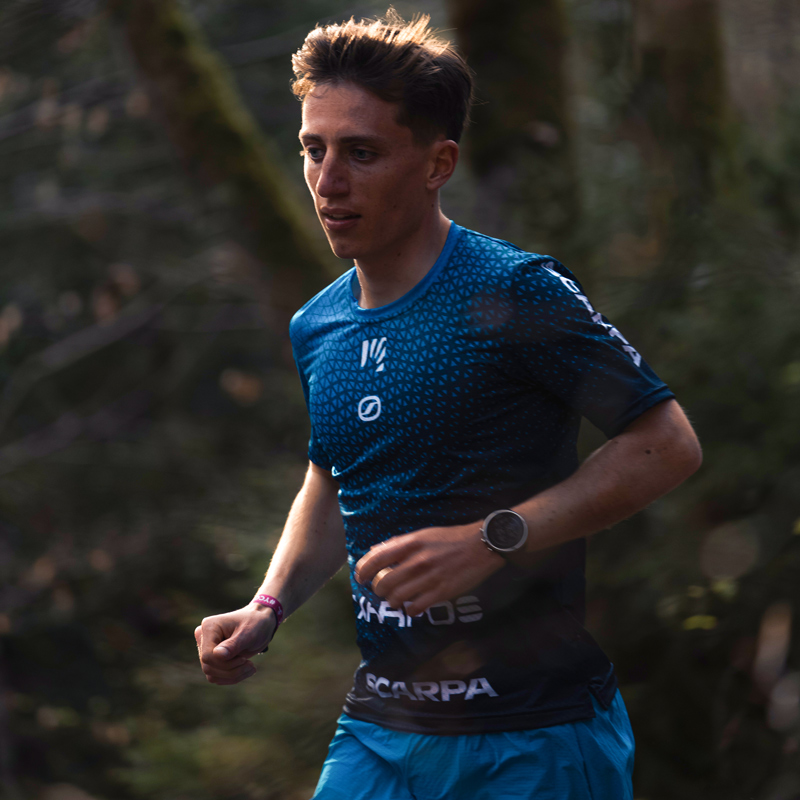 NEW
NEW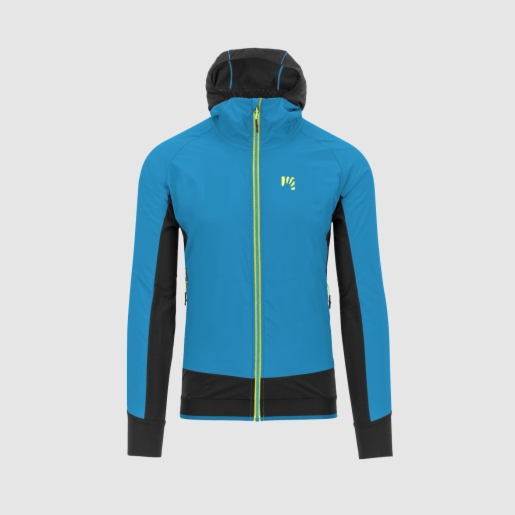 New Colors
NEW
NEW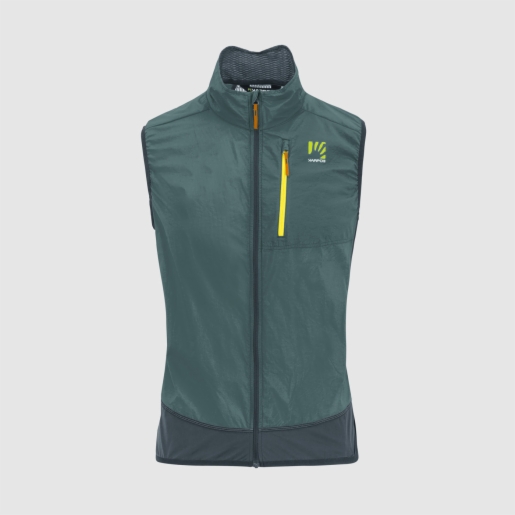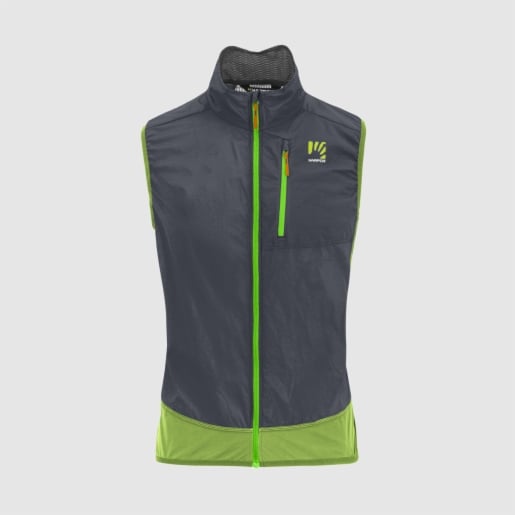 New Colors
Outlet 30%
Outlet 30%