Skip to content
Skip to navigation
Seeing mountain lovers and outdoor enthusiasts use our products for as long as possible, ideally for a lifetime, is a source of pride for us. Knowing that our garments support mountaineers, runners, and hikers on their journey of growth motivates us to work even harder to ensure that the products last even longer and that their impact on the environment is reduced as much as possible.

A long life doesn't mean loss of function. From the first to the last day of use, the product delivers the same performance and the same standards of safety.

Technical garments support us during our adventures in the mountains; they allow us to enjoy every challenge more and to manage the unexpected, while continuing to have fun. To make sure these garments last over time, maintaining their technical characteristics, it's important to take care of them.
Product care has a dual outcome: it extends the product's life span and helps protect the environment by reducing our ecological impact.
Remembering to take a few simple steps — such as evaluating the type of wash, learning how to effectively use the functions of your washing machine, and treating and drying clothing correctly — can help preserve the garments and limit the environmental impact of washing them. Doing laundry involves using energy and releasing chemicals into the wastewater system; recognizing this helps highlight the importance of implementing solutions that are appropriate and beneficial, both for our gear and for the environment.

OUR RECOMMENDATIONS FOR ALL CLOTHING ITEMS
1. Always read the labels
The first step in taking care of our clothing is to follow the instructions on the garment's label. Some symbols are easy to understand, others less so. Knowing how to read them correctly helps to extend the life of the products. In general, the best way to wash Karpos garments is at a low temperature and using a delicate detergent, and then dry them outdoors.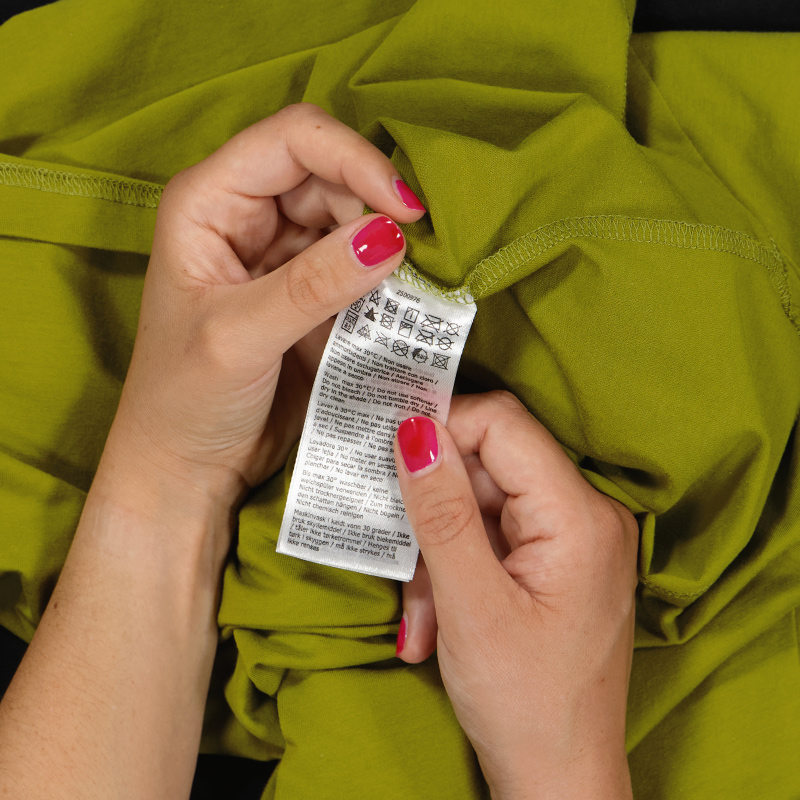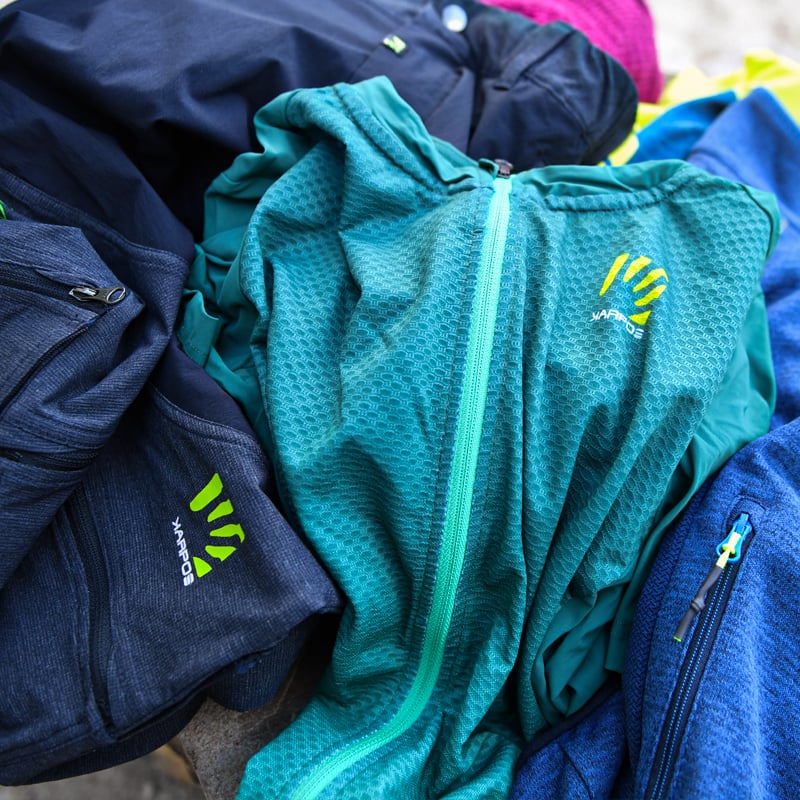 2. Watch out for zippers, Velcro, and drawcords
Remember to always close zippers to prevent the zipper teeth from catching on other garments and damaging them. The same applies to closures with Velcro. Drawcords, in contrast, should be stretched out and not closed, both to reduce stress on the fibers and to make washing easier.
3. Learn how to use your washing machine
Modern washing machines have eco programs that, if used correctly, combine excellent washing performance with energy savings. In general, try to use low-temperature programs; both the fabrics and the environment will benefit. When possible, to avoid stressing the fibers, avoid spinning above 800–900 rpm.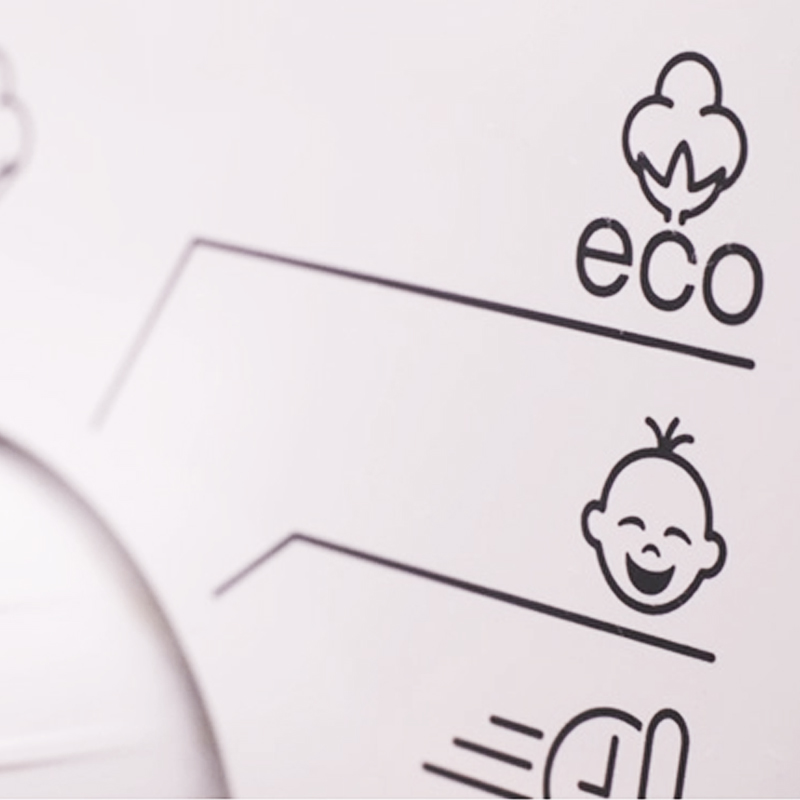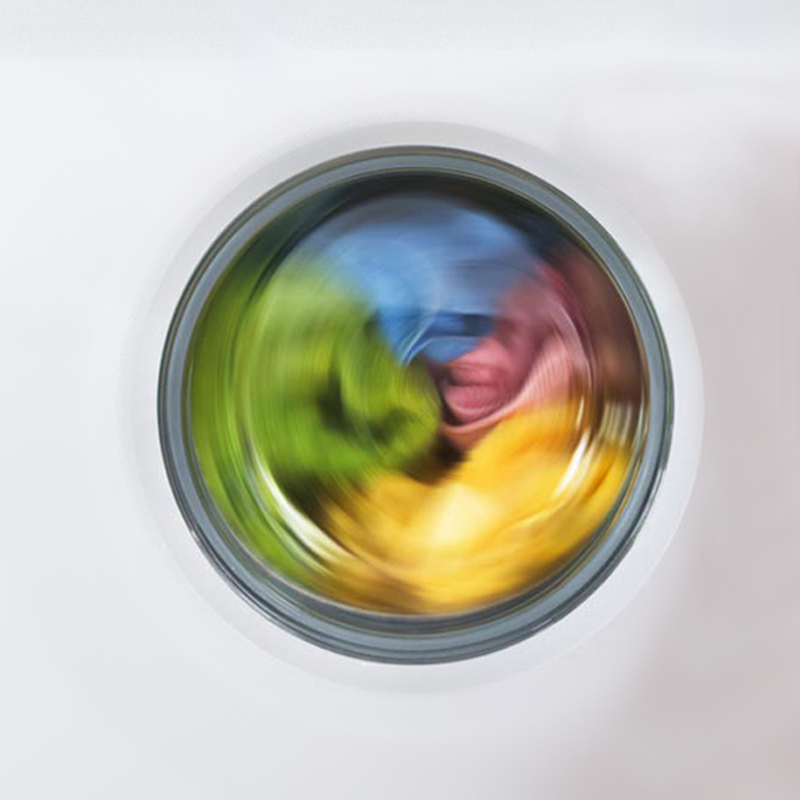 4. Don't use the dryer
Many fabrics can be damaged, melt, become matted, or shrink if placed in the dryer. The dryer also tends to weaken the fibers.
5. Be careful with accessories
If you need to wash garments with many accessories (metal rivets, hooks, cord-lock toggles, zipper pulls and sliders, buttons), it's best to put them in a wash bag to keep them from damaging the washer or other clothes.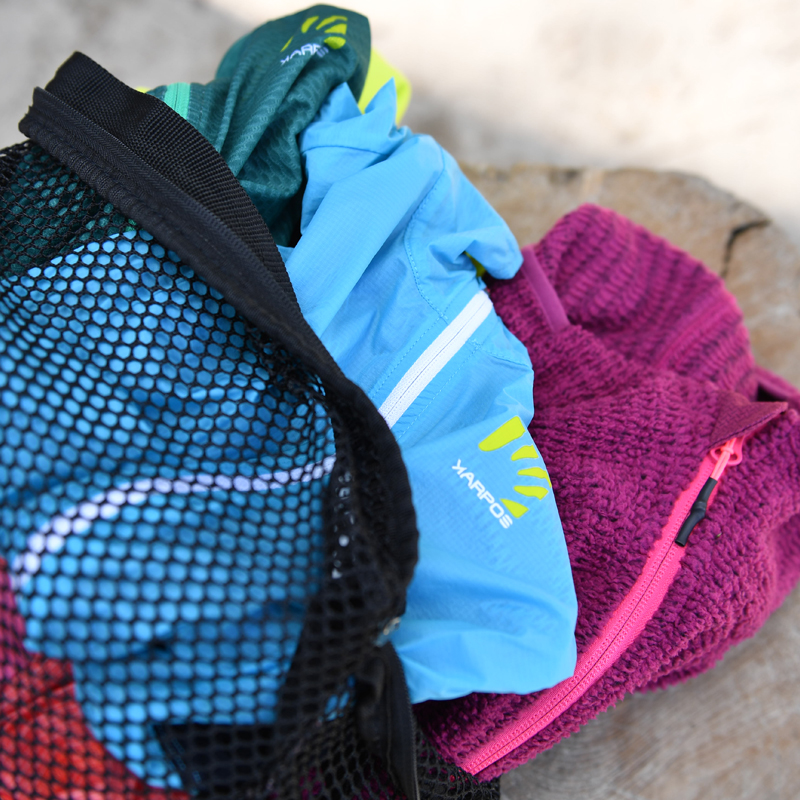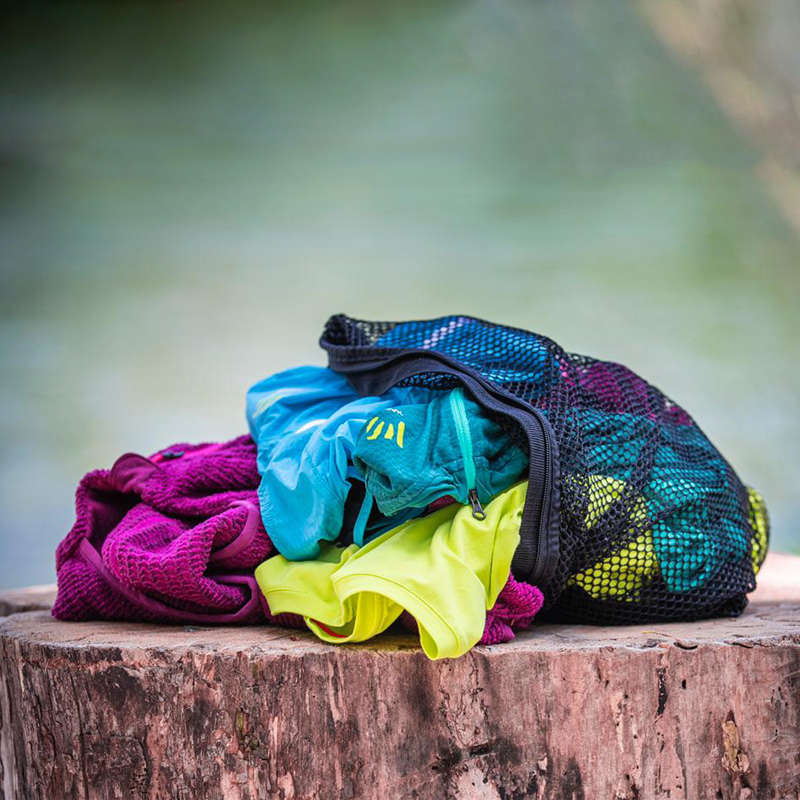 6. Limit the dispersion of microplastics
Place synthetic garments and garments with a high synthetic fiber content in a wash bag to prevent the dispersion of microplastics into the environment. This is particularly important for winter garments like fleeces or clothing made with brushed fabrics or synthetic insulation. Microplastics pollute rivers, lakes, oceans, and glaciers, endangering animals as well.
7. Wash only when necessary
Before starting the washer, always think of the environment and your impact on the planet. Jackets and fleeces, like many other winter garments, do not need to be washed frequently. If a garment is not very dirty, or you've worn it only briefly, choose a short program or hand wash. Similarly, when a garment is very dirty, do a manual prewash. Opt for base layers with Polygiene treatment to reduce the number of washes needed, even after vigorous activity. Polygiene is a permanent fabric treatment that prevents the proliferation of microorganisms such as bacteria and fungi that can cause unpleasant odors. For the washing machine, opt for detergent capsules rather than liquid or powder detergent.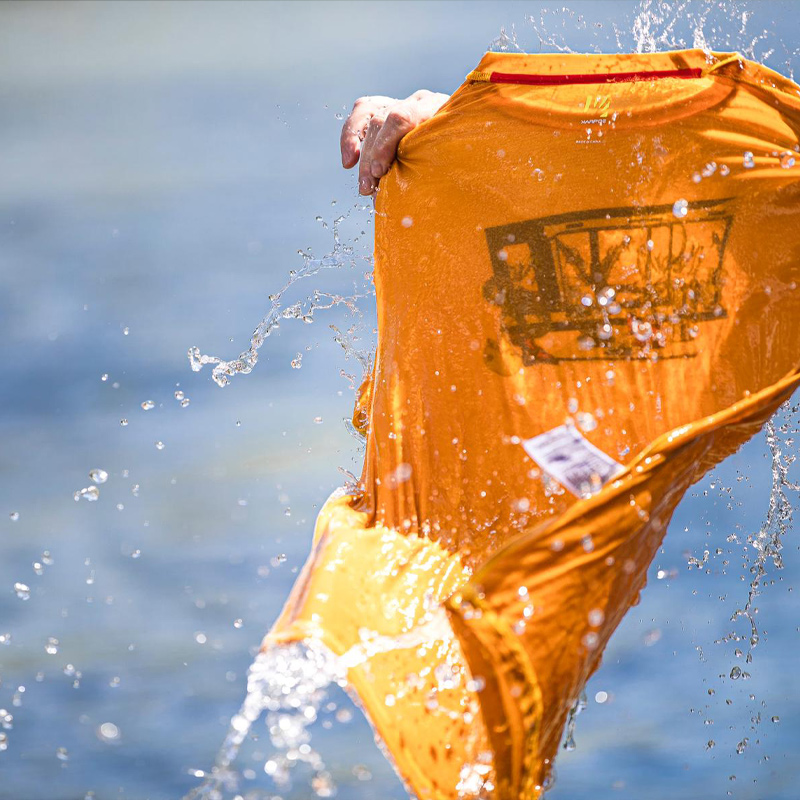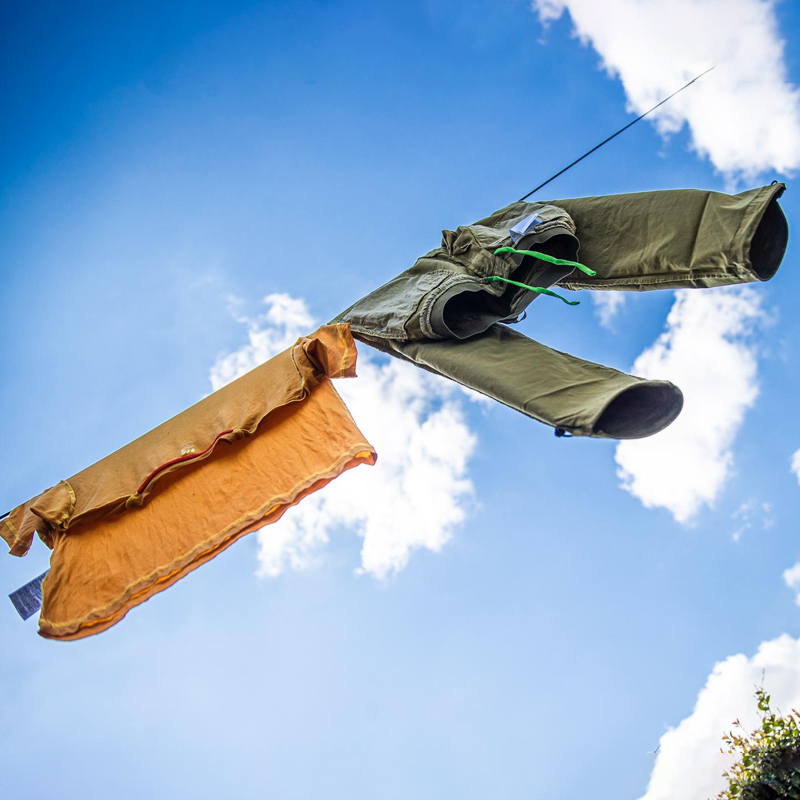 8. Hang inside out
When you hang garments out to dry, turn them inside out to prevent the color from fading in the sunlight. But try to hang them in the shade when you can.
9. DWR treatment
Most jackets that are waterproof and breathable have these characteristics thanks to the addition of DWR (durable water repellent) substances. The treatment prevents the external fabric from becoming saturated, thus allowing the garment to maintain its breathability. Regular cycles of washing and drying, which keep the garment clean, also help to reactivate the DWR treatment. After many adventures, this will no longer be sufficient. When you notice that the water doesn't bead up on the fabric anymore, it's time to apply a new layer of repellent. You can do this using convenient spray cans, which are available in specialty stores.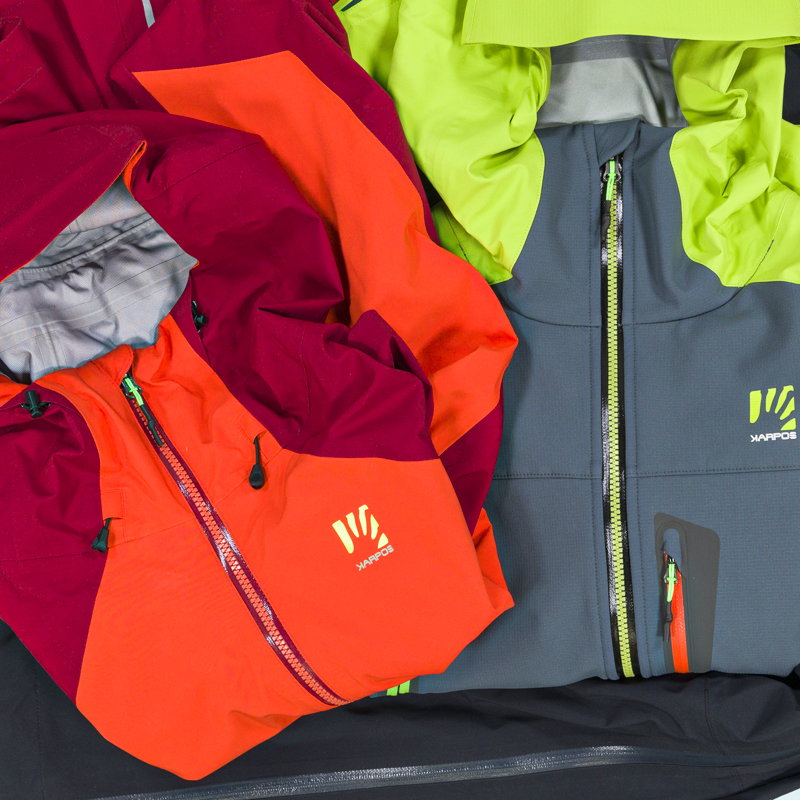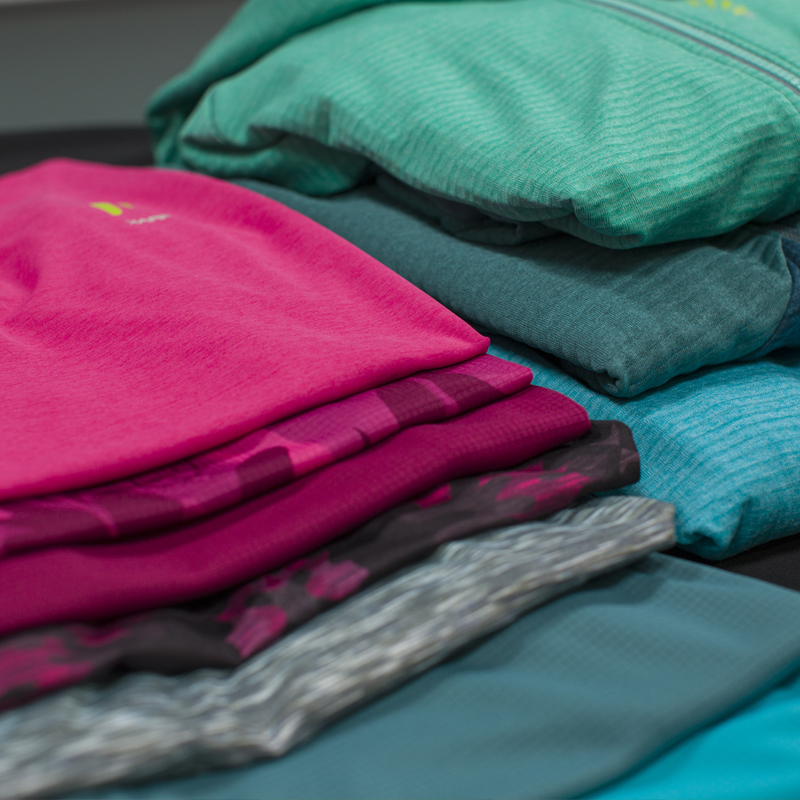 10. A world of colors
Karpos is a colorful brand. After drying them, have fun arranging the garments according to your personal color scale. But remember to store them correctly at the end of the season. Down jackets, in particular, shouldn't be closed in a bag or crushed under other clothing, causing them to lose volume and therefore the air "trapped" by the insulation. It's better to hang them on a hanger.