Skip to content
Skip to navigation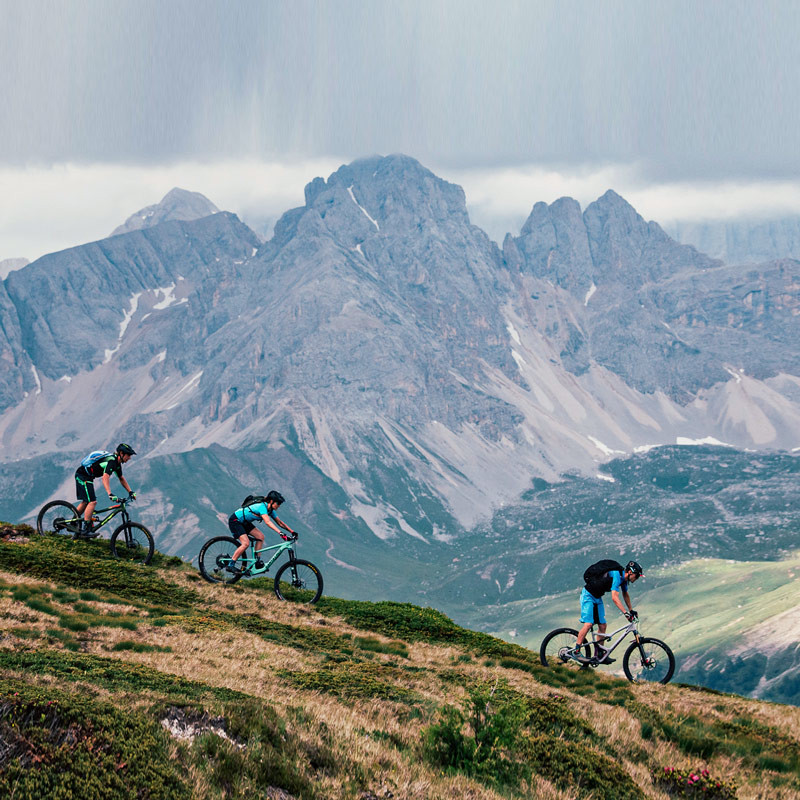 SAN PELLEGRINO BIKE TRAIL KARPOS
KARPOS AND SAN PELLEGRINO – EXPERIENCING THE MOUNTAINS TO THE FULLEST
The desire to excel, to push beyond our limits, and to increase our freedom has guided how we experience the mountains from the very beginning. To achieve our goals, we seek energy in rituals, like double-checking zippers, climbing on our mountain bikes and heading out on a new adventure. These are things that give us the motivation and determination to take on challenges and move out of our comfort zone.
San Pellegrino Bike Trail Karpos is a partnership with Ski Area San Pellegrino that emerged naturally to allow mountain lovers to enjoy the area in the summer as well. So not just ski mountaineering or ski touring but hiking and mountain biking, to experience San Pellegrino in an active way in every season.
"Karpos is proud to collaborate in the creation and development of San Pellegrino Bike Trail Karpos. The partnership grew out of shared aims such as enhancing the mountains in the Belluno area and promoting outdoor activities. Values that we both strongly embrace. We believe the ability to contribute to the development of a unique and spectacular area like the Dolomites and make it more accessible calls for a long-term commitment."
Alessio Cremonese – CEO, Manifattura Valcismon
BIKE TRAIL – AN OASIS OF ADRENALINE
San Pellegrino Bike Trail Karpos includes five routes in the Veneto and Trentino regions, between the Valle del Biois and San Pellegrino Pass, allowing riders to tackle the slopes that characterize this unique area with varying levels of difficulty.
Riders in search of adrenaline can descend fast on the two flow trails. For explorers and also for those who love hiking, there are the single trails, three routes immersed in the beauty of the Dolomites.