Skip to content
Skip to navigation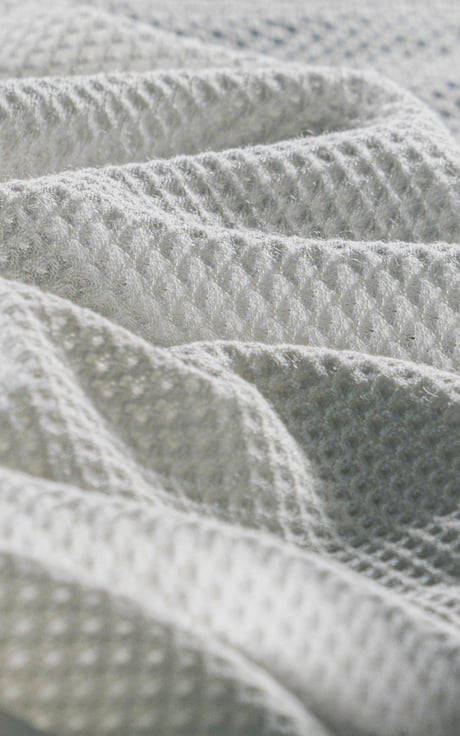 LYOCELL
Breathability with low environmental impact
Lyocell fabric offers excellent breathability, absorbs up to 50% more moisture than conventional cotton, and absorbs odors to a lesser degree than other materials. Lyocell's properties allow it to be combined with cotton, polyester, acrylic, wool, or silk to obtain a soft, lightweight product that dries quickly while maintaining a long-lasting feeling of freshness.

To obtain Lyocell with these performance characteristics, but with an eye to environmental impact and resource consumption, we turn to the Austrian company Lenzing, which marks this synthetic fiber of plant origins with the TENCELL® brand. In fact, Lyocell derives mostly from the eucalyptus plant, which makes it one of the most sustainable artificial fibers. The plant grows very quickly, which allows for significant savings in terms of energy and water consumption — up to 80% lower than the cultivation of a conventional cotton plant.
The process of breaking down the wood into cellulose uses nontoxic organic substances that greatly limit any potential negative impacts of the fabric on the health of the consumer and on the environment. The fabric obtained is also naturally biodegradable and compostable. By virtue of its responsible production, the production process of TENCELL®-branded Lyocell has obtained OEKO-TEX certification.