Skip to content
Skip to navigation
MIAGE JACKET
THE BEST SKI TOURING JACKET


Our best ski mountaineering jacket: perfect for taking on the wind, the snow, and the cold — again and again
When we set out on a journey, we don't always know what we will encounter. We might know the destination, but the best part is discovering that to reach the goal we can always choose different paths.
Karpos and Pierra Menta embarked on this partnership two years ago, and after an incredible first year, the objectives to be achieved for the second grew.
This race is a source of new projects and new opportunities.
The essence of Karpos is to develop gear that allows you to go to the mountains, increasing your freedom and giving more space to self-expression. Starting from this foundation, every new project is the result of research and collaboration, including with our partners.
Hence the idea of making a ski mountaineering jacket that is extremely durable and is perfect for braving the wind, snow, and cold. Conditions that those who follow the Pierra usually face.
The must-have ski mountaineering jacket!
We designed it for those who wait for the athletes along the route to provide food and drink, technical assistance, or moral support, cheering on everyone regardless of nationality.

It's a jacket designed for those who climb up with great effort and shouldn't have to freeze when they stop to wait for their friends to pass by.
It's for those of you who need to be dry when you get to the top and then be protected while waiting. Ready after the competitors pass to throw yourselves downhill at full speed to where you can see them flash by again after they crest the next summit.
So we created our best ski mountaineering jacket for enthusiasts who are self-sufficient, who may provide support for the participants in competition if needed but who may also just have fun spending a day in the snow-covered mountains.
We put all our energy into this project, and we brought in Polartec®, our partner in the creation of the best thermal and breathable fabrics, ideal for the high-intensity activity of ski mountaineering.
The result of our work is the Miage Jacket. The perfect jacket for any self-reliant ski mountaineer.
POLARTEC ALPHA DIRECT
Made with Polartec® Alpha® Direct 90 g insulation on the front, back and front of the arms.
Evolution of the original Alpha® technology, Alpha® Direct can be in direct contact with the skin or other layers of fabric. This new design increases breathable performance and further reduces the overall weight of the garment.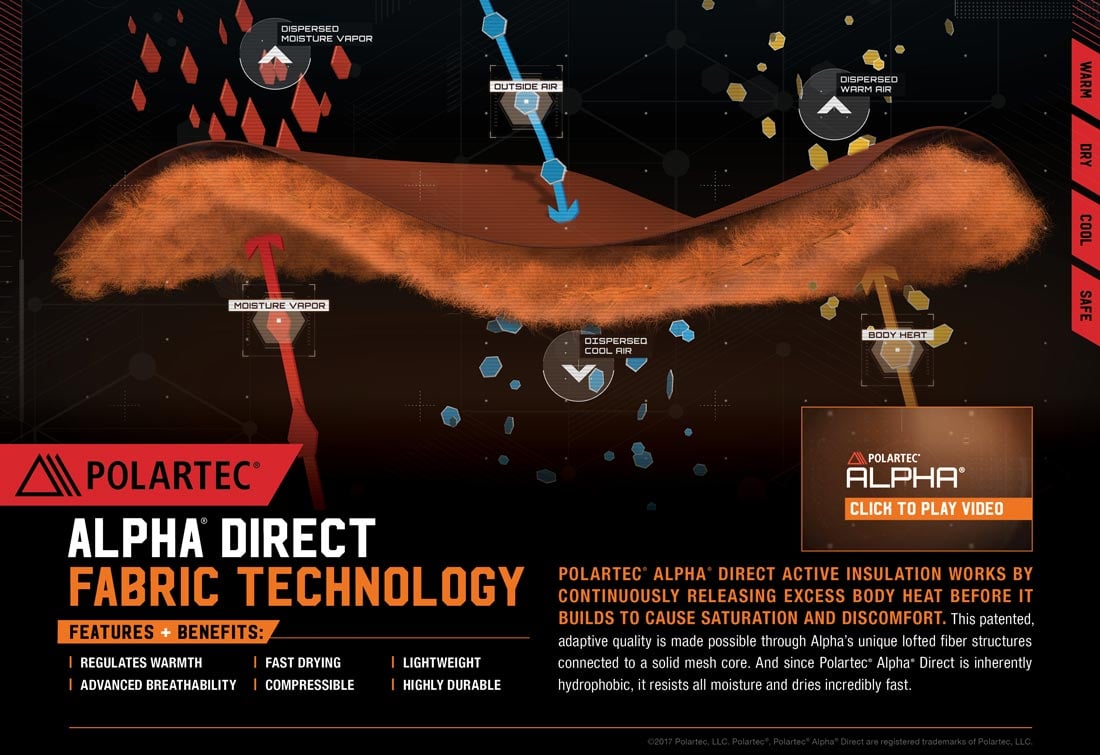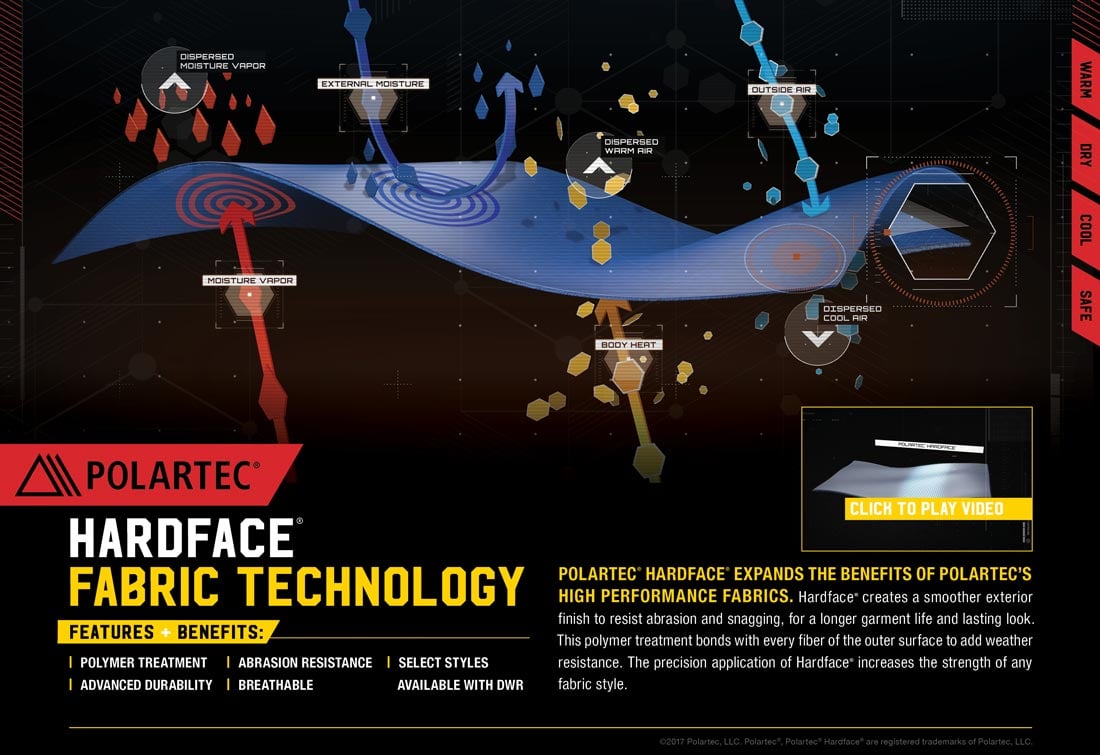 POLARTEC HARDFACE
The jacket is completed with Polartec ® Hardface, the best abrasion resistant fabric from Polartec®.
Hardface® technology with DWR offers even greater water repellency, without sacrificing breathability. Hardface® coating maintains high quality performance and extends garment life.