Skip to content
Skip to navigation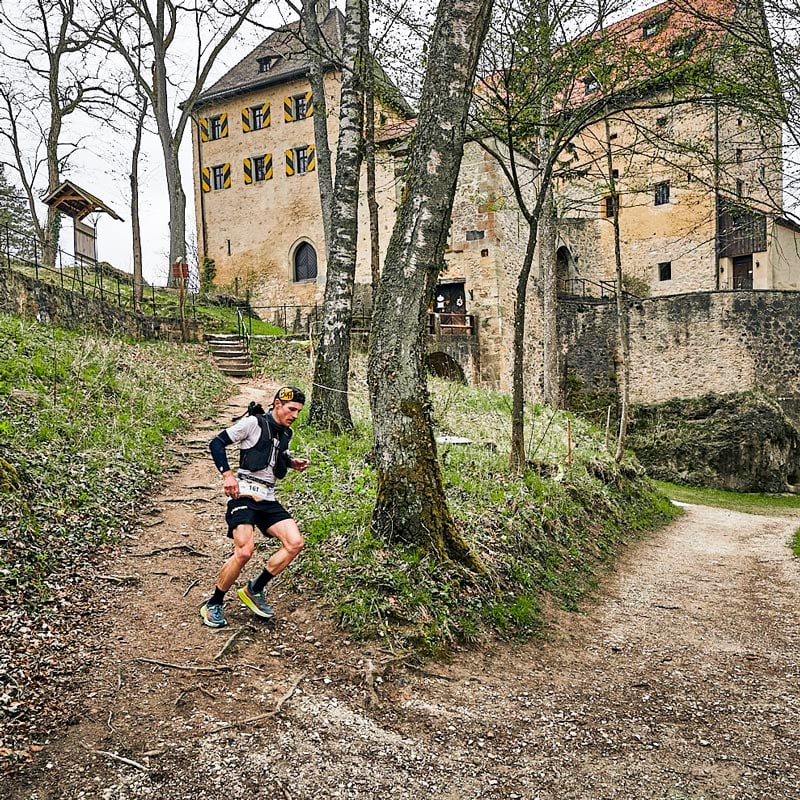 ULTRA TRAIL FRÄNKISCHE SCHWEIZ
Now in its second edition, Ultratrail Franconian Switzerland (UTFS) was conceived in 2021 by five friends (Werner Schlund, Florian Troeger, Stefan Meyer, Johannes Hendel, and Matthias Barsch) who wanted to introduce others to the region's beauty and bring together the trail-runner community in the Franconian highlands. Once renowned for the famous climbing routes scattered around the area, the Wiesent valley is experiencing a new evolution, drawing on a heritage that, as the organizers say, "can't remain hidden behind the Alps."

The debut of the long-distance race, which was immediately included in the German national circuit of the International Trailrunning Association, saw the event sell out in just seven days from the opening of registration. A success that led the organizers to triple the number of participants for the 2023 edition: 500 athletes from all over Germany, but also from Switzerland and Norway — including notable names such as Alexander Westenberger and Anke Friedl.

In the future, the founders aim to gradually and sustainably add new challenges, creating an event that's destined to be one of the most important early-season races in central Europe.
UTFS COMMUNITY RUN
The sense of community that connects the organizers and local activities is one of the hallmarks of Ultratrail Franconian Switzerland. Hence the UTFS Community Run, the free, informal outing that brings together local mountain running enthusiasts. In addition to enjoying a reconnaissance run over shorter distances, participants have the opportunity to acquaint themselves with key historical and artistic works of the area while sharing a passion centered on finding joy in physical effort.
RESPECT FOR ANIMALS
The organization takes a respectful approach to native animal species, which help shape the identity of the region. For the second edition of the event, the Ultratrail route has been slightly altered to protect the nesting activity of the families of bats and birds that inhabit the caves and woods of Franconian Switzerland.